When you grow-up and learn to think inside the box, it is getting complicated to go easily beyond the borders. Get inspired by the kids' lifestyle and their freedom of thought. Rules are good, but sometimes the pieces of art come out when the rules are broken. In creative matter – the perfect source of fresh idea is your child. Children do see the world and things differently, with no limits or rules. So, when time comes to rearrange your kid's bedroom or make it from the nursery into the teenager's room, go plan it together with your youngster. Let the kids talk their ideas! Here are few draft issues you can work on together!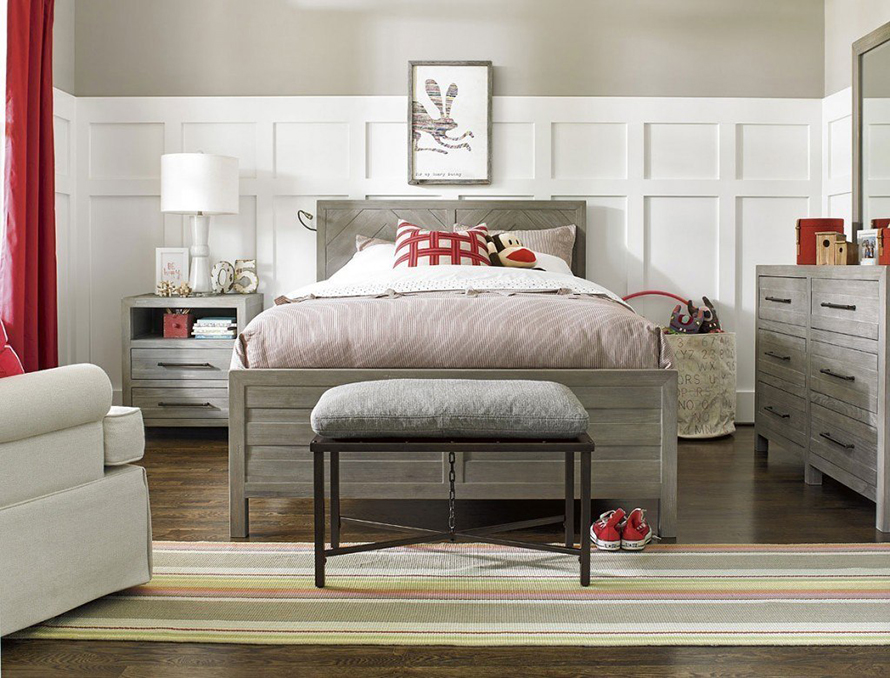 It is great to decorate with the favorite color. Well, of course to some extent. What color is your child's favorite now? It does not mean that you have to go wild with the acid pink or khaki. It means that you will have one accent color to play the major part here in the room. If the color is rich, pair it with neutrals. Useful tip: use undertones to make it lively, and pay attention to color temperature (keep it right and in harmony with the other tones).
It should be fun! Not everything has to match. Again, follow the kids and watch them go creative in every aspect – from clothes they choose to their own creations, when they perform, play, or get involved into beloved hobby. The room of a child or teenager should be a little overwhelmed, crazy and chaotic to be comfortable. Here's the scratch map and bucket list wall, here's the spot for studying, storage for stuff, Instagram zone for stories and selfies, space to play the game. Think from this perspective and help your child to feel as comfortable here, as you feel comfortable in your bedroom and home office. But look at it with the eyes and heart of a kid. Remember what you liked the most about your room, when you were a kid? What was on trend then?
Smart! and functional – these are the clues to make it up-to-date. World is moving so fast nowadays, so making it all useful for achieving goals and accept challenges, the room and youth furniture have to be smart. Bookcase bed with the reading light – great, furniture with chargers and enough space for clever storage – awesome! Devices and virtual era should be in easy access [fairly used]. Room should keep evolving with the growth and with the hobbies and tastes of your youngster. Your kid adores art – leave one wall for his own painting; fan of music – break the rules and make the youth bedroom in a music studio style. Furthermore, you have to be smart – still it is the bedroom and it has to be a shelter and a good relaxation place for your kid to have a good healthy sleep.
After all, this room has to make your kid(s) happy! By the way, the entire home design has to make everyone around happy, but not follow the trends or styles or impress the guests, we all have to keep it in mind. Follow us and don't miss the deals and advice from FurnitureCart!