Christmas season usually means rushing around, big sales, shopping for the presents for friends and family members, and stressful preparations for parties and dinners. Still, Furniturecart team recommends to slow down and keep in mind what makes Christmas so magical – togetherness, tradition and people around. Bring everyone together for a fun party at your home and do not worry for the consequences. Create wonderful lasting memories for the little kids and get them involved in festive activities for you to both enjoy the holiday season.
It only takes a few minutes prior to the event to ensure no unfortunate party 'memorable gifts' are found on your couch, dining room set or rug. Follow our simple advice and stay calm!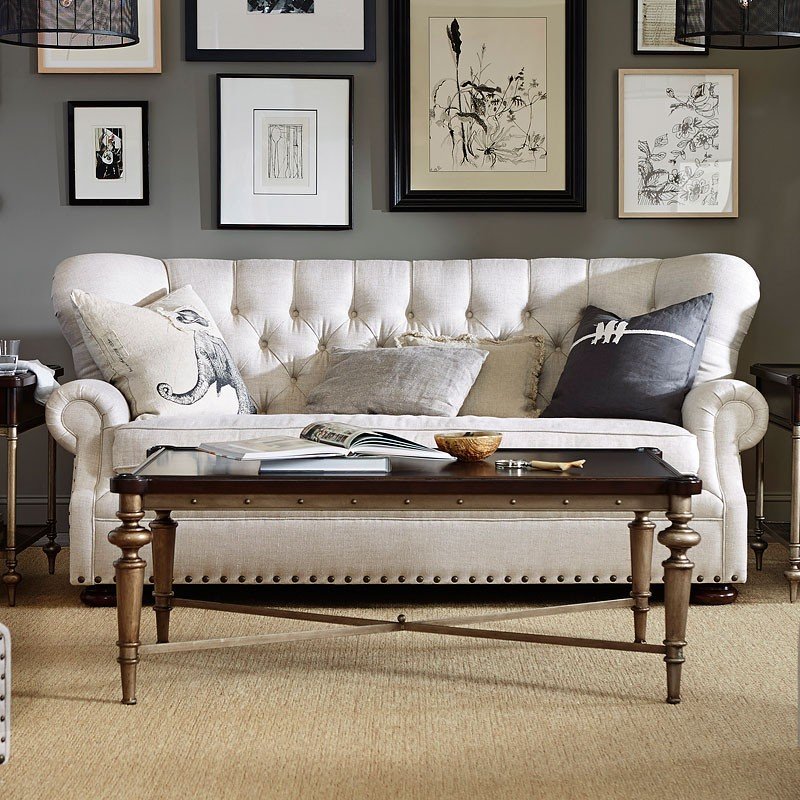 It is fine if you want to protect your furniture and carpeting. And if you do care – cover what you want to be protected. It's better to invest in a few inexpensive but nice area rugs and couch covers. Before the party begins, place the rugs in areas where the guests are expected. Protect your sofas, chairs or anything that's upholstered with a decorative throw or fitted cover. It's an investment keeping you safe from your beloved upholstered living room set replacement. Christmas-themed tablecloth on your gorgeous dining table will serve both protection and festive-mood booster for the guests.
Well before the party have your carpets and upholstered furniture properly cleaned. Psychologically, if the guests see your rugs are spotless and flawless, they're more likely to remain thoughtful with their glass of red wine or punch.
You might have removed extra furniture, accessories to the other rooms or you want to keep some rooms safe from kids, who might have use them when playing hide-and-seek. Establish "do not enter" areas. But leave enough space in the major room for the party and strolling around.
Provide few occasional tables and make sure the major table for the Christmas dinner is big enough to keep all your delicious festive meals. Cocktail and coffee tables are a good idea, as the absence of better options often forces guests to set their drink or plate on any available surface. Before the party, set up the tables in strategic places around, for instance close to your media console/television stand, couches or anywhere people gather.
As the party slowly winds down, perform several walk-throughs to pick garbage and empty glasses. This approach has a double service as other than keeping your furniture and carpets spotless, it also makes the clean-up faster after your event is over. Undoubtedly, don't forget to enjoy yourself during the festive event. Follow the simple protection rules, relax and enjoy the most wonderful holiday season!