Let us take you to the modern world and show you the kids room furniture of today, that is few steps ahead of time. FurnitureCart names only a few great reasons to opt for this brand – smartStuff Furniture.
When is it better to buy the furniture items of this brand? When you'd like to invest even more into the growth and development of your little one. From the very first days of your new-born till graduation, it will become a long-term investment. As it's not only functional and strong furniture, it is the way of life, a good investment into the personality of the new age.
Let's name the key benefits of the SmartStuff brand by Universal Furniture.
It is safe and strong!
Smart stop drawer system lets your kid open one drawer only at a time, and built-in stops prevent the drawers from falling out. It keeps you calm and your kid's fingers safe.
Being 3rd party tested, this furniture meets BIFMA, ASTM, CPSC, ISTA and California Air Resources Board standards.
To add few more stars:
⭐️ strong constructions with metal used keep it sturdy for the safe usage
⭐️ adjustable levelers provide the furniture safe on uneven surfaces
⭐️ soft close drawers, cord management, softened edges and corners, lead-free finishes – smartStuff keeps an eye on every issue
It is functional!
∙ Built-in Lighting
Let your child read before sleep, whether it is the favorite Little Prince book or NASA History Series Publications. Built-in night lights on the nightstands keep the monsters away.
∙ Charging stations
Now we cannot imagine life of a modern kid without electronic devices. Whenever a phone or an iPod goes down, a child has a great option to recharge it in the handiest places, which is perfect for today's plugged-in kids and all their stuff (nightstands and other selected items are equipped with charging stations).
∙ Hidden storage drawers, flip down front of dressers, smart-organized storages will make you never come back to any other furniture for the youth rooms.
∙ Bunk beds have a nightstand in the sky. Removable top-bunk tray helps siblings keep off the fights who's got more benefits. Well, still there could be a fight for the top bunk, in this case.
∙ ..and what is extra-cool for kids – smart stuff goodies are included in many furniture items by SmartStuff!
Star chart comes with every bunk bed, ergonomics guide with each desk and a set of coasters in each nightstand. Folding boards in each dresser keep the clothes flawless and a world map with every hutch is the best for young explorers. Growth chart with every crib shows the way a small champion is growing bigger, and exercise guide, which comes in every chest helps the champion to keep fit.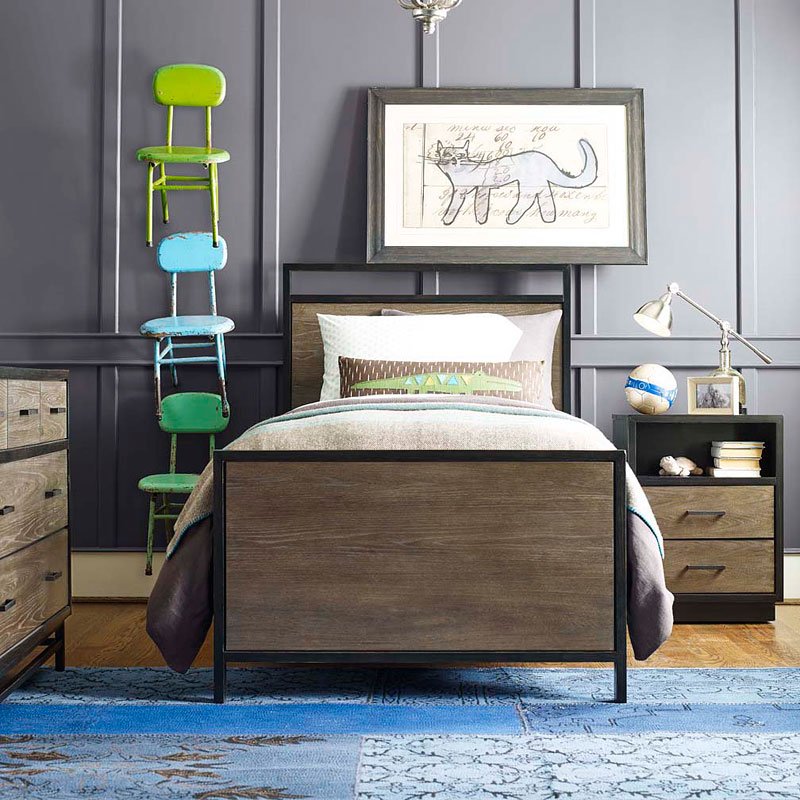 Let this furniture grow with your child: the line of nursery sets provides options to convert the SmartStuff crib into a bigger bed, as your little one is getting older. Intelligently designed SmartCribs get easily converted to beds, which have a great design to suit stylish interiors. Furthermore, SmartCribs offer the same safety, construction and function you've come to expect from all the products of the brand.
What is even more, it is reasonably priced. Shop products by SmartStuff, to check this out for yourself. Brand does prove its motto: affordable for parents and smart for little ones, each piece is built to ensure safety, style, and kid-friendly functionality.