Following the last week topic on the key features and peculiarities of the chairs and stools, the FurnitureCart team continues the Ultimate Guide with the tables. In case, you've missed it last week – you are welcome to catch up with the Guide to Standard, Counter Height Chairs and Bar Height Stools and get inspired with our gallery. To complete the topic, today we are speaking of the differences between the standard, counter height and bar height tables.
Standard table height is 28"- 30"H. One of the advantages of the standard size tables is that they are the most common, and could be easily found in a wide range of styles, sizes and at different prices. These tables accommodate standard size chairs, accordingly. The standard height tables are perfect for dining: everybody feels comfortable, as both feet are on the ground, and the height of the table is ideal for eating meals. This choice is secure for the use for children and proper for elderly and disabled persons. The matching standard chairs height is 16"- 23"H at the seat.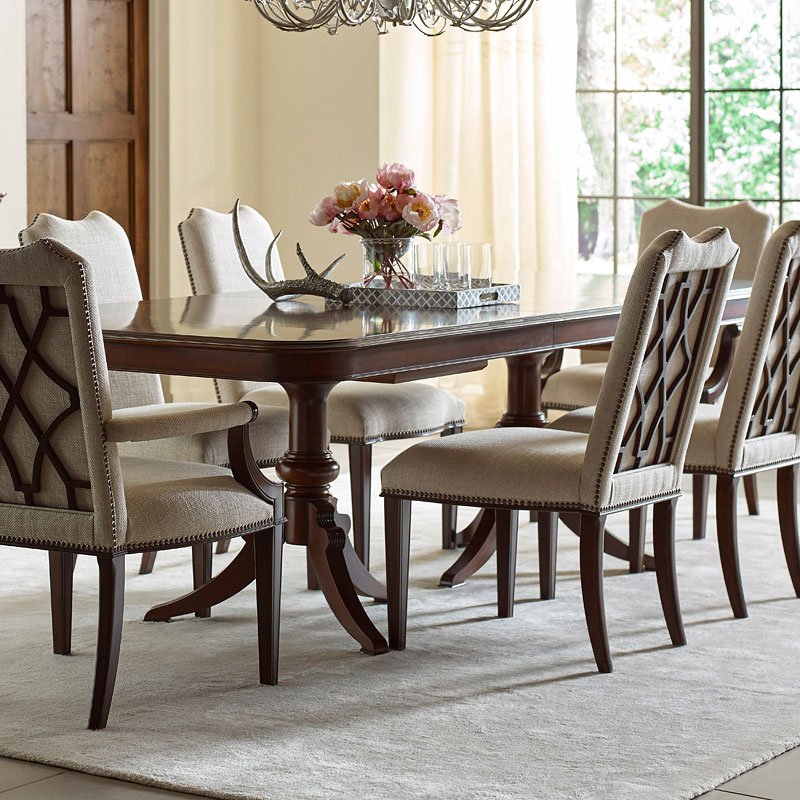 Counter height table is 35"- 39"H. These taller options must be used with counter height chairs or stools, accordingly (with the chairs height of 24"- 27"H at the seat). One of the benefits of counter height table set is that they can give an illusion of the space being less crowded. Moreover, these types of tables are convenient even to stand at, for a more casual dining experience or for having a social drink.
Bar height is usually about 41"- 43"H. Bar height tables are sometimes confused with counter height tables. In fact, bar height ones are taller (and, accordingly, used with the bar chairs 28"- 33" tall). This is often the type of table and stool combination you will see at restaurants and bars, as it's clear of the name itself. Often tall and skinny, they are ideal for small and narrow dining rooms and urban apartments with the classy sleek style.
Follow Furniture Cart in order not to miss our series of furniture guides, weekly useful tips from our designers' team and inspiring galleries!